TWIN CITIES METRO
SHOWROOMS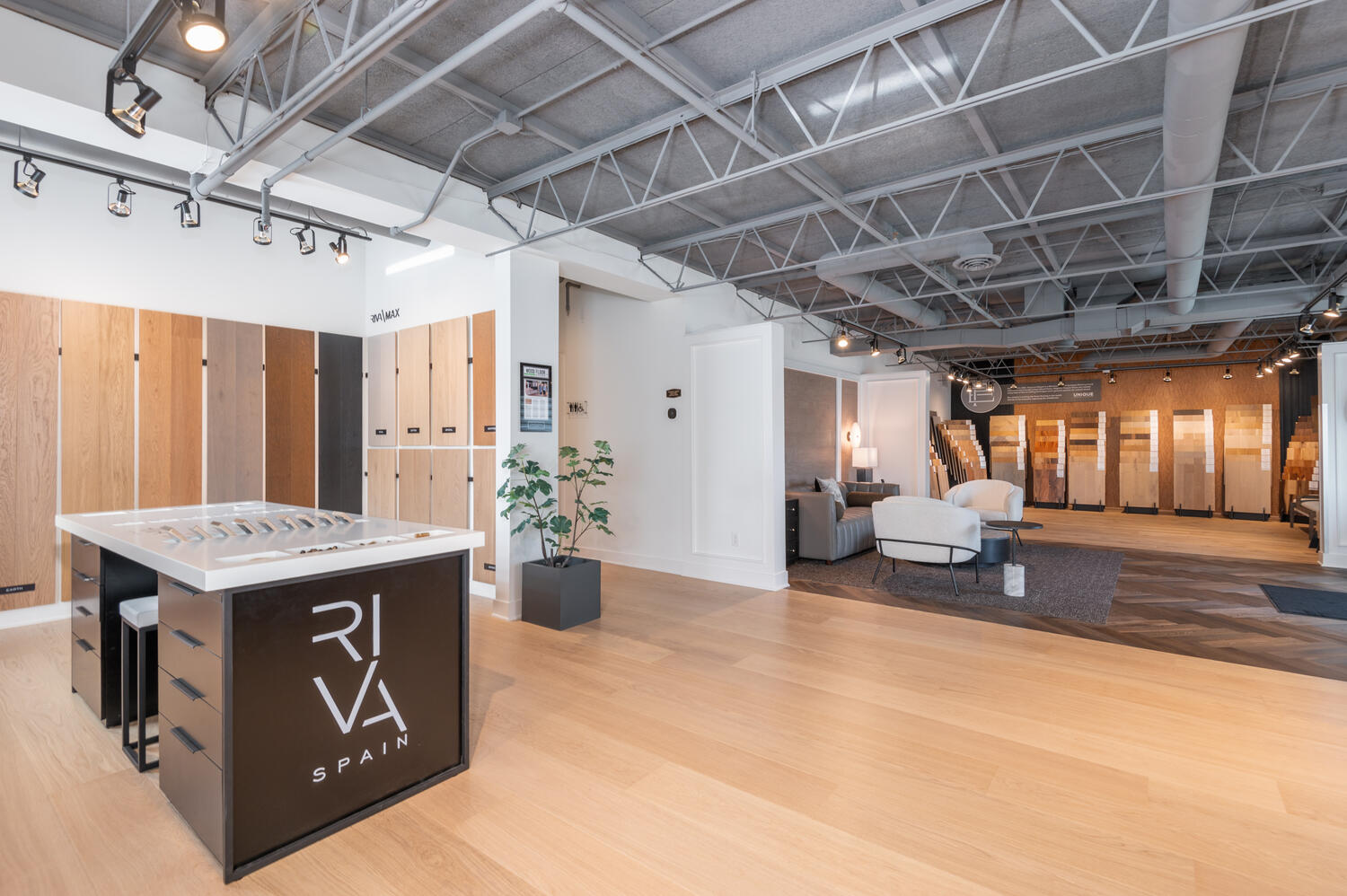 We invite you to visit our esteemed showroom, strategically located in the heart of the Twin Cities. Your flooring aspirations await!
Discover a wealth of knowledge and expertise in our showroom, where our staff stands ready to guide you towards the perfect flooring choice that suits your needs impeccably. With large sample boards at your disposal, you can examine our finest offerings up close, gaining insight into their allure and quality. Experience some of our best-sellers gracefully installed right on the floor, providing you with an authentic preview of their splendor.
We understand that your home's ambiance matters deeply. Therefore, we encourage you to take home our sample boards to see how they harmonize with your existing woodwork, cabinets, furniture, and baseboards, under your unique lighting conditions. This firsthand encounter will ensure you make an informed decision that aligns seamlessly with your vision.
In addition to the styles featured on our website, we also have many displays of the most trusted names and latest trends in wood flooring. The brands which we carry include Elegance Plyquet, Lauzon, Triangulo, DuChateau, Hallmark, Kentwood, Haro, Teragren, IndusParquet, Kahrs, Urban Floors, Provenza, Aayers, Mirage, Mercier, CoreTec, Olde Wood, Wicanders Cork, Reward, BellaCera, Monarch Plank, Grato Parquet, Preverco, RIVA Spain, and Valinge.
At Unique Wood Floors, we take immense pride in our expertise, and it shows. Our showroom staff are certified advisors by the National Wood Flooring Association, guaranteeing you receive top-notch guidance and a level of customer service that will surpass your expectations. In our pursuit of excellence, we treat each visitor as part of our family.
Don't delay! Seize this opportunity to explore the enchanting world of flooring at Unique Wood Floors. Our doors are open, but time waits for no one. Visit us today and embark on a transformative journey to elevate your living spaces with timeless elegance and allure. Experience the difference of authentic expertise and craftsmanship as you immerse yourself in our unparalleled range of flooring solutions. Don't wait – act now, and let us guide you towards a flooring choice you'll cherish for years to come.
Showroom Hours
Weekdays: 10:00am - 7:00pm
Saturday: 10:00am - 5:00pm
Showroom Hours
Weekdays: 9:00am - 6:00pm
Saturday: 10:00am - 5:00pm
Showroom Hours
Weekdays: 9:00am - 6:00pm
Saturday: 10:00am - 5:00pm