ST PAUL FLOORING STORE, MINNESOTA
Address: 1612 Randolph Ave, St Paul, MN 55105
Phone: 763-338-0685
Hours: Monday – Friday 10:00-7:00; Saturday 10:00-5:00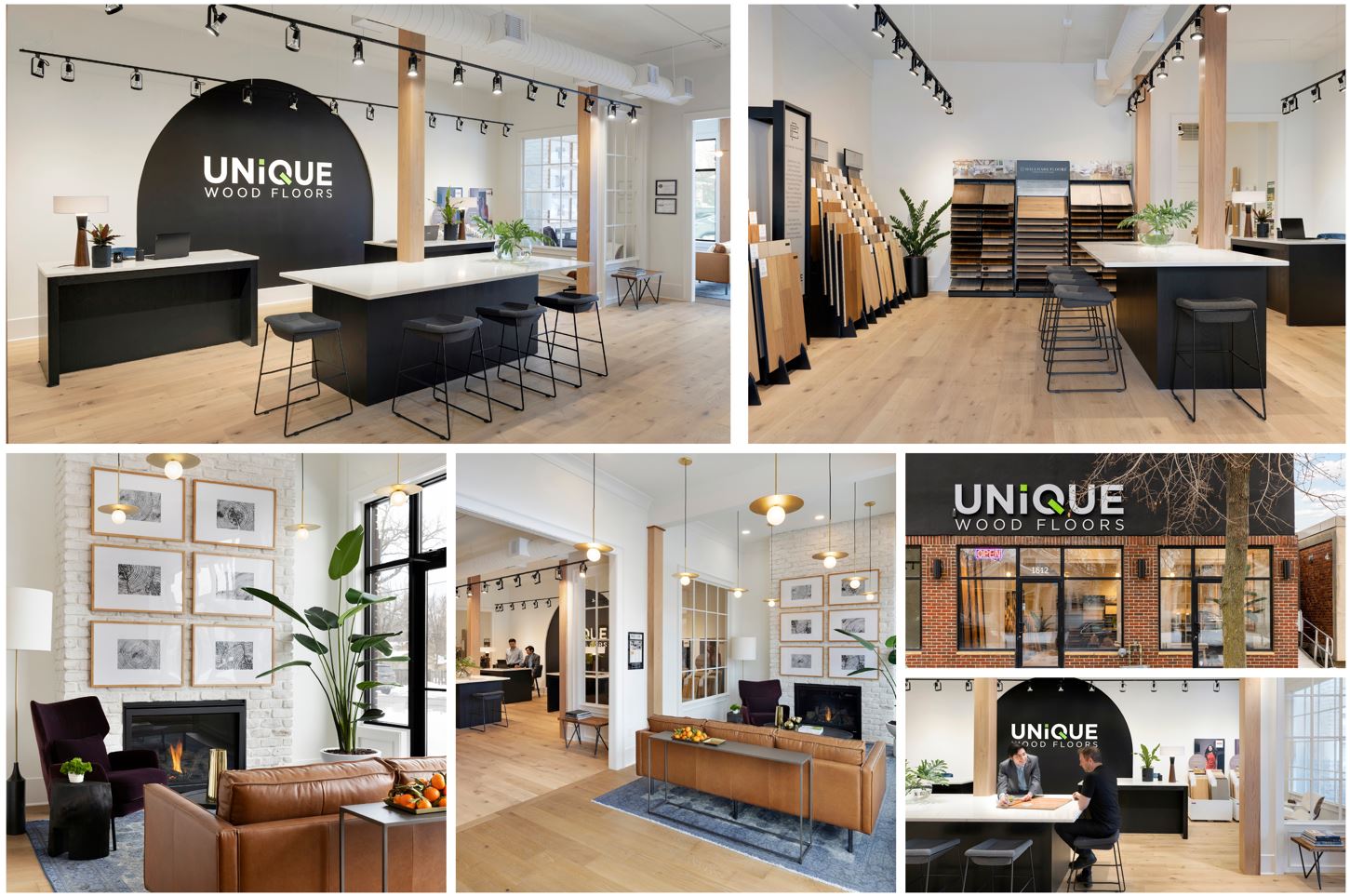 Welcome to Unique Wood Floors, your premier destination for exquisite hardwood flooring, cork flooring, floor maintenance, and transition moldings in St Paul and the entire Twin Cities region. As a family-owned business, we take immense pride in providing the finest selection of flooring options, backed by exceptional customer service and expertise.
Our St Paul showroom, newly redesigned in 2022, is a haven for flooring enthusiasts, homeowners, and interior designers seeking inspiration and top-quality products. From the moment you step through our doors, you'll be greeted with a warm welcome, and our knowledgeable team will be at your service, guiding you through every step of your flooring journey.
Experience matters, and with over 20 years of industry expertise, Unique Wood Floors has honed its craft to become a trusted name in the flooring community. We understand that choosing the perfect flooring for your space is a significant decision, and that's why we go the extra mile to ensure you receive personalized attention and tailored solutions.
One of our key differentiators is our commitment to customer satisfaction. Your happiness and contentment with your flooring choice are paramount to us, and we strive to exceed your expectations at every turn. Our team of professionals is here to listen to your project requirements, answer any questions you may have, and offer valuable advice to help you make the best flooring choice for your unique space.
When you choose Unique Wood Floors, you can rest assured that you're getting not only top-notch products but also expert installation services. Our proficient installation team ensures that your new flooring is laid with precision and care, guaranteeing long-lasting beauty and functionality.
Our range of flooring options is unrivaled, offering an extensive selection of hardwood species, finishes, and designs to suit any style or budget. Whether you're aiming for a classic, timeless look or a contemporary, trendy aesthetic, we have the perfect flooring solution for you.
In addition to our vast product range, we also offer cork flooring, a sustainable and eco-friendly choice that adds warmth and comfort to your living space. If you're looking to maintain the beauty and longevity of your existing floors, we provide top-notch floor maintenance services to keep your investment looking its best for years to come.
At Unique Wood Floors, we take pride in being a direct source for hardwood flooring and accessories. By cutting out the middleman, we offer cost-efficient value, ensuring that you get the best possible price without compromising on quality.
Whether you're located in St Paul or anywhere in the Twin Cities metro area, our services extend to your doorstep. We cater to homeowners, contractors, designers, and businesses alike, providing a seamless and stress-free flooring experience.
Make your flooring dreams a reality with Unique Wood Floors. Give us a call today to discuss your project and let our team assist you in creating a space that reflects your personality, style, and vision. We can't wait to be a part of your flooring journey!