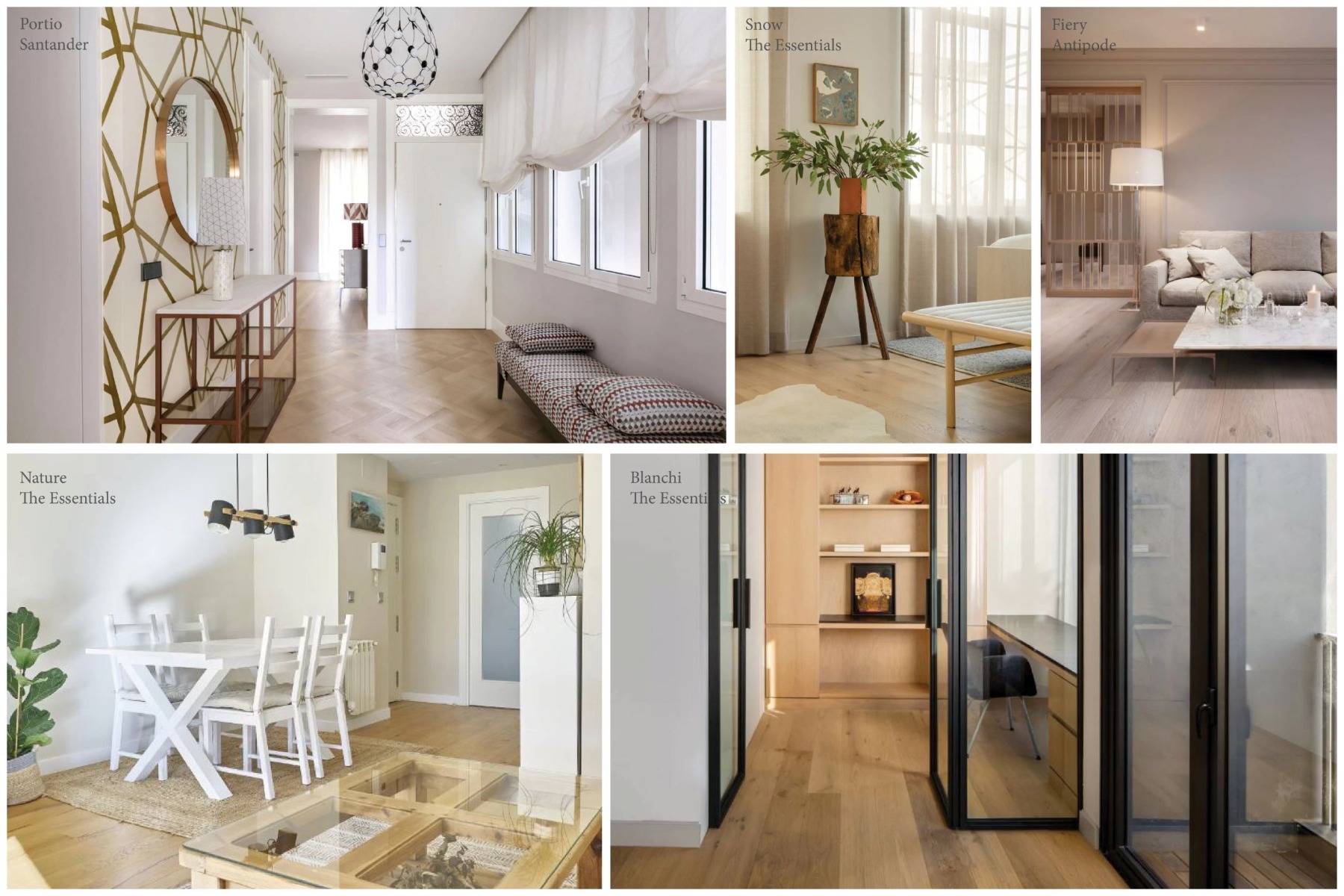 Grato Parquet is a Wood Manners, S. L. brand headquartered in the beautiful coast of northern Spain. Grato has established itself as an outstanding flooring brand by being focused on innovation and quality from using sustainably managed forests in central Europe. Featured in various iconic architecture throughout Spain from Barcelona to Madrid Grato offers a new way of understanding wood. Grato floors are made with the highest grade of Baltic Birch core and balancing a hardwood bottom layer along with the thick top layer.
Built to preserve nature, sustainability is one of Grato's main ethos. Certifications include FSC, PEFC, Floorscore, ISO 9001. In addition to sustainability tests, Grato products go through a rigorous 4 stage quality verification process through Virginia Tech University including the Janka hardness test, Moisture Content, Dimensional Stability, and Water Soak test. Results can be found at gratoparquet.com.
Grato entered the US market exclusively as a high-end custom flooring brand for commercial applications in Los Angeles and New York City. In 2020, Grato shifted its interest into the residential design market in the Twin Cities. Unique Wood Floors is a premiere Grato partner and the only retail dealer of the Grato product line in North America beginning with a simple program of 6 stunning colors and over 200 customizable flooring options.
Visit https://grato.es/ for installed photos and color options