Adding Wood Stairs to Your Project
You have thought long and hard about what new flooring to add to your home. Between carpet, tile, and wood flooring there are many choices to go through. Deciding on a wood floor not only adds value to your home, but also feels cleaner and lasts longer than most materials. It can be added to all rooms in your home, including your staircase and landing. We are going to discuss the different parts of how wood stairs are installed and what the average cost of each job is.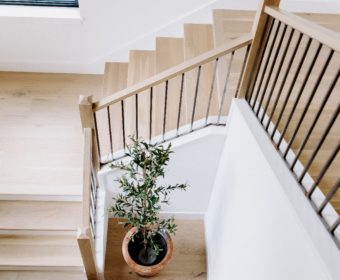 Typically, there are two ways to install wood stairs in your home. You can use the flooring material directly along with added stair nosing to run along the edging and for returns, or you can opt for full treads to be made.
Stairs using flooring material
With the trend being wider plank flooring, this is one of the more popular ways to install your wood staircase. Not only is it the most cost-effective way to start, but it also gives you much more flexibility when it comes to those more custom tread sizes. An average tread can be nearly 11" deep, though with the wider planks in flooring, there are a lot of opportunities to avoid those extra seams despite not going with a full tread. Most commonly, you will order 3-4 extra boxes of flooring, and separate stair nosing pieces to cap off the ends which can also be used to add returns if you have an open-end stringer. This does require the most labor but saves you money at the end of the project. The average project with 13 steps can typically run you between $2500-6000, which is entirely dependent on how the work is done and what your installer will charge for the added labor. Always check with your installer to be sure they are comfortable doing such a project as this does require a high level of knowledge and experience.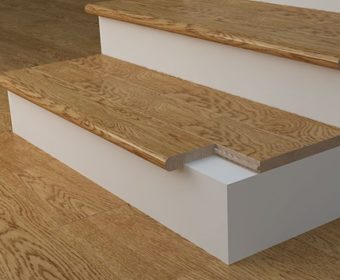 Full treads
While using the flooring material is the most cost-effective way of adding wood stairs, it isn't usually the easiest to install. Having the option to customize the same wood as your flooring into solid treads and risers makes your installers job much easier and faster. Not only is this an easier method of install, but you also have a seamless transition between each step. The stair nosing and returns are fit right into the same piece so there are no on-site measurements to be done. The typical cost of each tread can range from $150-500 and can be done to fit nearly any size and design. An average staircase of 13 steps can run you between $3000-10,000 which is entirely dependent on the type of finish involved and the custom work that needs to be done for each tread.  Expect longer lead times for this method as each tread and riser does require time to match your flooring color as well as getting the right measurements to fit perfectly onto each step.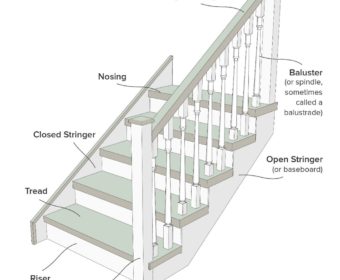 Measuring your staircase for an installation can be intimidating at first so always consult with your installer or wood floor sales consultant for the best advice. You will want to note if you have any open stringers, where your railing meets the tread, and you will have options for what type of stair nosing edge you want. You can also match your risers to the tread, or you can opt to have them painted for a more personal look. Always check social media for inspiration images to see how you want your new stairs to look as there are a lot of options out there!
Luxury Vinyl
If you choose to go with a luxury vinyl option and are worried you won't be able to run your staircase with a matching material, don't worry! Many installers are educated on how to make this happen for you. The average cost of a single tread installation will run you around $100-200 depending on the work needed to complete the job.  You will be more limited on this option as it does require the use of your flooring material and available stair nosing. Unlike wood, it's not as easily customized. Full treads are not an option using luxury vinyl, though once installed it will blend perfectly with your new vinyl flooring and looks just as great as a true wood!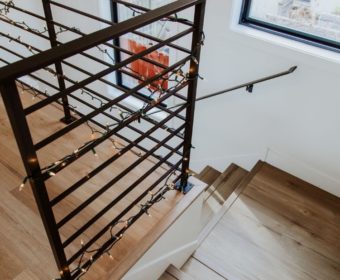 Conclusion
There are many different styles to adding a wood or vinyl staircase to your home. With the right measurements, your creative ideas, and a team of knowledgeable sales consultants and installers, you will be in good hands to have a flawless transition from your new flooring to your beautifully designed new staircase.