Preverco: A Premier Flooring Company Offering High-Quality, Durable Hardwood Floors
Preverco is a leading flooring company that specializes in the manufacture and distribution of high-quality hardwood flooring. With over 35 years of experience in the industry, Preverco is known for producing some of the most durable, attractive, and sustainable hardwood flooring solutions on the market. In this blog, we will explore what makes Preverco a premier flooring company, and why their products are a great choice for any home or commercial space.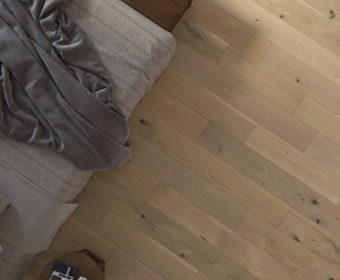 A Focus on Sustainability
At Preverco, sustainability is more than just a buzzword. It's a core principle that drives everything they do, from the sourcing of their raw materials to the manufacturing of their flooring products. All of their hardwood flooring is made from responsibly harvested, FSC-certified hardwoods, and their manufacturing processes are designed to minimize waste and emissions.
Woods carbon footprint is very minimal, especially in comparison to petrol and plastic based alternatives such as laminate and vinyl. Every step of the process, from manufacturing to harvesting is all handled locally. They don't outsource any part of the process overseas. Lots of flooring companies are importing their veneer cores and the greenhouse gasses associated with this transportation is immense. They are green guard certified with the gold standard which is the most stringent certification you can get for testing the emissions of toxic chemicals.  You can have peace of mind in your home knowing that Volatile Organic Composites (VOC) and formaldehyde have been tested for levels which are safe for kids and pets.
A Wide Range of Styles and Finishes
One of the things that sets Preverco apart from other flooring companies is their wide range of styles and finishes. They offer a diverse selection of hardwood flooring products that are sure to suit any taste, whether you prefer a traditional or contemporary look. Their flooring is available in a range of colors, from light and bright to dark and rich, and they offer a variety of finishes, including smooth, textured, and hand-scraped.
Preverco has three base platforms, Solid classic, Max, and Flex. The Flex structure really stands out for its new technology in build quality. The core is made of rift and quartered pine and is secured by softwood slats that run opposite of each other. The slats are secured together by a polymer wire. This gives the structure a slight flexibility that helps match slight imperfections in the subfloor. This is also one of the quietest floors on the market when you install it with a proper underlayment.  This makes them ideal for high rise condos and multi-level homes. All their products can be refinished and have best in class finishes that are durable enough to stand the test of time.  When it comes to value its hard to deny Preverco is a leader in the industry.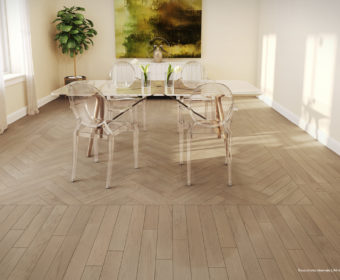 In addition to their flooring products, Preverco also offers a variety of accessories and trim options, so you can customize your flooring to your exact specifications. Whether you're looking for transition pieces, stair treads, or molding, Preverco has everything you need to complete your flooring project.
Excellent Customer Service
At Preverco, they take customer satisfaction seriously. They understand that purchasing new flooring can be a big investment, and they want to make sure that their customers are completely happy with their purchases. That's why they offer exceptional customer service and are always available to answer questions or offer advice.
Whether you're a homeowner, contractor, or designer, Preverco is here to help. They offer a wide range of resources, including installation guides, product specifications, and product care information, to help you make an informed decision about your flooring needs.
Conclusion
In conclusion, if you're looking for a high-quality flooring solution for your home or commercial space, Preverco is a great choice. With their commitment to sustainability, wide range of styles and finishes, exceptional quality and durability, and excellent customer service, they offer a complete package for anyone looking for a beautiful and long-lasting hardwood flooring solution.